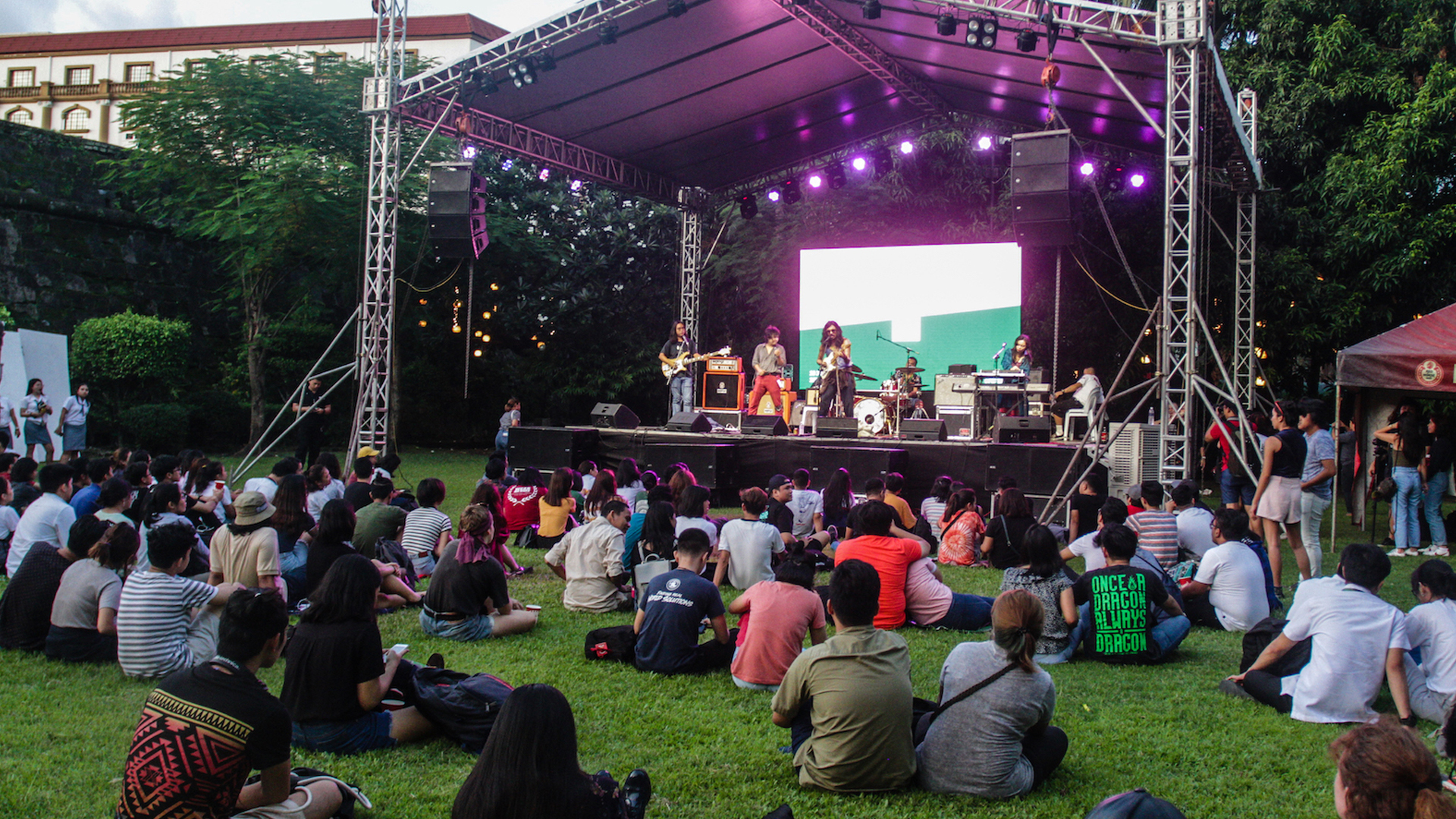 With a founding vision of "music everywhere and the concert nowhere," celebrated French composer and music journalist Maurice Fleuret, together with France's then-Minister of Culture Jack Lang organized the first ever Fête de la Musique in Paris in June 1982.
Since then, Fête de la Musique has become an international phenomenon that continues to promote music through a free-for-all event in more than 700 cities in 120 countries every year.
Now celebrating its 25th anniversary in the Philippines, Fête de la Musique showcases the best of the best in the local music scene, while providing a generous cross cultural experience between the Filipino and French people, forging friendships and building a community.
"2019 is a big year for Fête de la Musique and we wanted to make sure that this year's event will be a special one," said Jean-Pierre Dumont, executive director of Alliance Française de Manille.
Fête de la Musique in Manila is organized by Alliance Française de Manille together with B-Side Productions and the Embassy of France to the Philippines, and is co-presented by Globe Telecom and San Miguel Pale Pilsen.
For its 2019 edition, Fête de la Musique will continue its tradition of producing several main stages across Metro Manila and in six other cities all over the country, which will offer a variety of music styles. With the addition of over 50 pocket stages that will host different music genres, #FetePH25 will indeed offer music for everyone.
This year, Fête de la Musique, the most attended and most recognized French event in the country, has lined up new, exciting, & meaningful activities for everyone.
Starting a new annual tradition, Fête de la Musique 2019 introduces Music Heals: Fête de la Musique Pop-Up, which will highlight the healing power of music. Together with nurse-rapper Fatima Palma-Loo and other artists, Fête de la Musique will be doing a pop-up show on June 8 to inspire, heal, and give hope to the children of the Virlanie Foundation in Makati City.
On June 15, three Pre-Fete de la Musique Parties will simultaneously take place to kick-off the anniversary celebrations. There will be the Sunset Collective Stage at KMC Skydeck, in Bonifacio Global City, the Rockeoke Stage at Salon de Ning in The Peninsula Manila in Makati City, and the SX Manila Stage at Rizal Open-Air Auditorium in Luneta Park.
This milestone year also gives Fête de la Musique fans a chance to win round-trip tickets to France through the #FeteStories social media contest by simply sharing a 25-second video of their fondest Fête de la Musique memories through the years.
Fête de la Musique-goers can also look forward to #GlobeFete Production Number, a special 25-minute performance on June 22 at the A-Venue main stage. The multi-genre medley, led by Francis De Veyra, will feature artists such as Bituin Escalante Aia de Leon, Vic Facultad, Cooky Chua, Bayang Barrios, Tarsius, Kat Agarrado, Jensen Gomez, Bea Lorenzo, Zsaris, Brass Pas Pas Pas Pas and many more.
There will also be a special All-Female French-Filipino Medley on June 29th at the Intramuros main stage, led by Pinay musician Radha, and in collaboration with Vanessa Monot, Fatima Palma-Loo and more.
To cap off the anniversary festivities with a bang, DocDef and Gabi Na Naman Productions will hold a closing party on June 29th at 20:20, La Fuerza Plaza 1 Chino Roces Avenue, Makati.