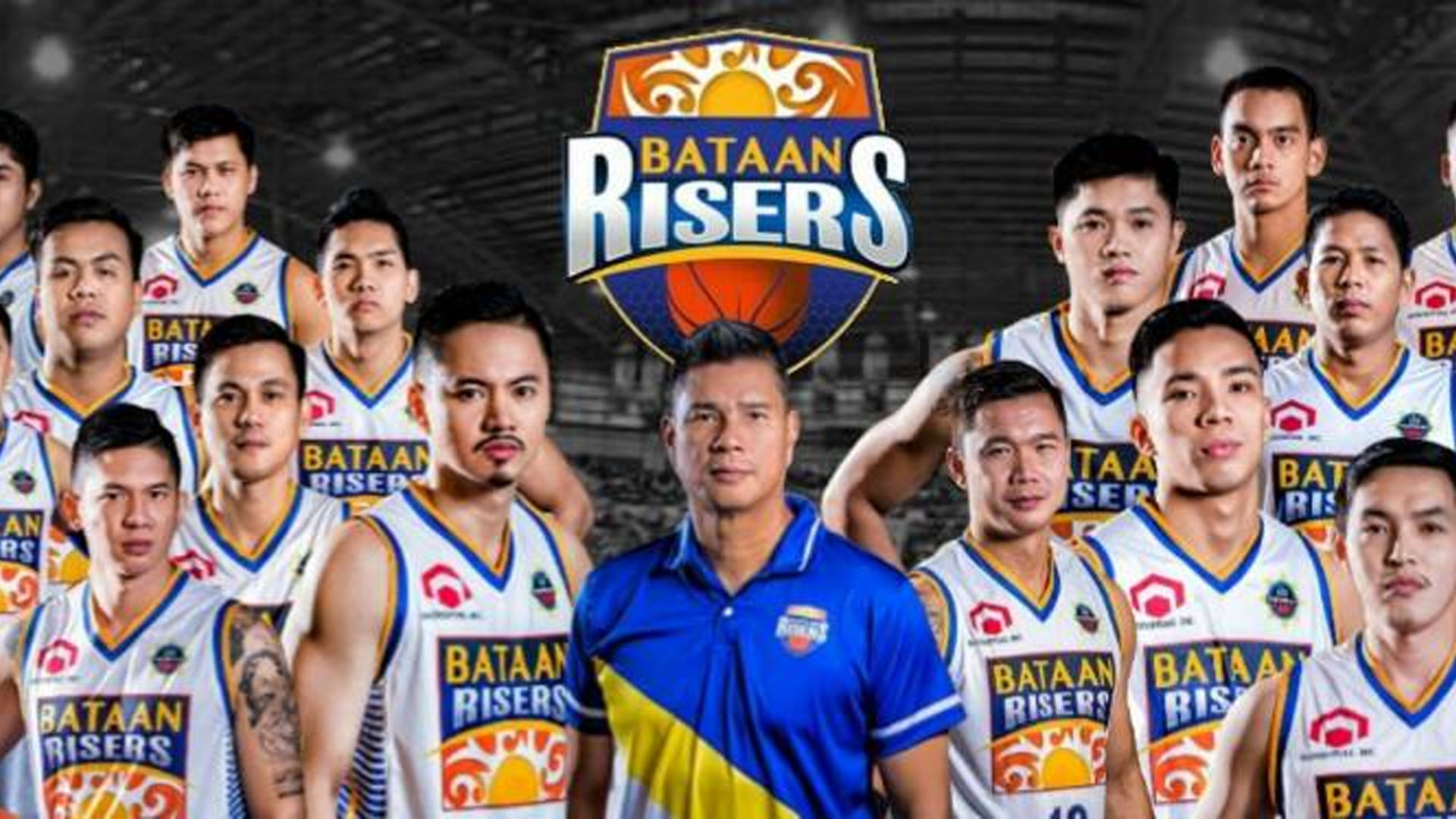 The Bataan Risers survived a gritty Biñan Heroes squad and prevailed, 77-70, in a pivotal MPBL Datu Cup game at the Alonte Sports Arena in Biñan, Laguna on Monday night.
The league-leading Risers blew a 15-point lead when the Heroes came alive defensively in the second half, but the former held on as the latter lost steam in the end.
Bataan was in full control for most of the first half, opening a 41-26 advantage in the second quarter.
But Biñan stifled Bataan in the third quarter, limiting the visiting side to just 13 points, and eventually took a 67-65 lead with 5:34 to play in the fourth.
The Risers regained control after finishing the game on a 12-5 run, especially as the Heroes missed six of their last seven free throws down the stretch.
Yves Ludovice made 16 points, two rebounds, and six assists for Bataan, which at 18-2 is now assured of a Top 4 spot in the Northern Division playoffs or a homecourt advantage in the first round.
Gary David added 11 points, five rebounds, and one assist, while Pamboy Raymundo, Richard Escoto, and Gab Dagangon each tallied 10 markers. Escoto went 4-for-4 from the field.
Ralf Olivarez made 18 markers, five boards, and three dimes for Biñan, which fell to 10th place in the Southern Division at 9-13.
On the other hand, the Makati Skyscrapers survived a late push from the San Juan Knights to take a 78-73 win in a battle between playoff-bound teams in the first game.
The Skyscrapers squandered an early double-digit lead, but their key guys stepped up to preserve the victory.
Makati pummeled San Juan early on, racing to a 26-12 lead right at the start of the second quarter.
Despite the Knights responding with a 12-0 run that cut the lead to just two, the Skyscrapers answered with a 10-0 rally of their own to push it back to 12, 36-24, and appeared to be holding on.
San Juan, however, recovered in the second half, limiting Makati to just 14 points in the third quarter before lighting it up in the fourth to force a 67-all tie with 3:14 remaining.
Ced Ablaza and Joseph Sedurifa converted on crucial baskets to force a 7-2 Skyscrapers run to give them the lead for good, 74-69, before holding off the Knights in the end.
John Rey Villanueva put up 21 points on 6-for-10 shooting, nine rebounds, one assist, and four steals for Makati, which zoomed to a tie with Manila for second place in the Northern Division at 17-4.
Ablaza added 19 markers, eight boards, and two dimes.
Mike Ayonayon and John Wilson each made 15 markers for San Juan, which fell to fourth place in the North at 17-5. (PNA)
Bataan Risers Official Facebook Page