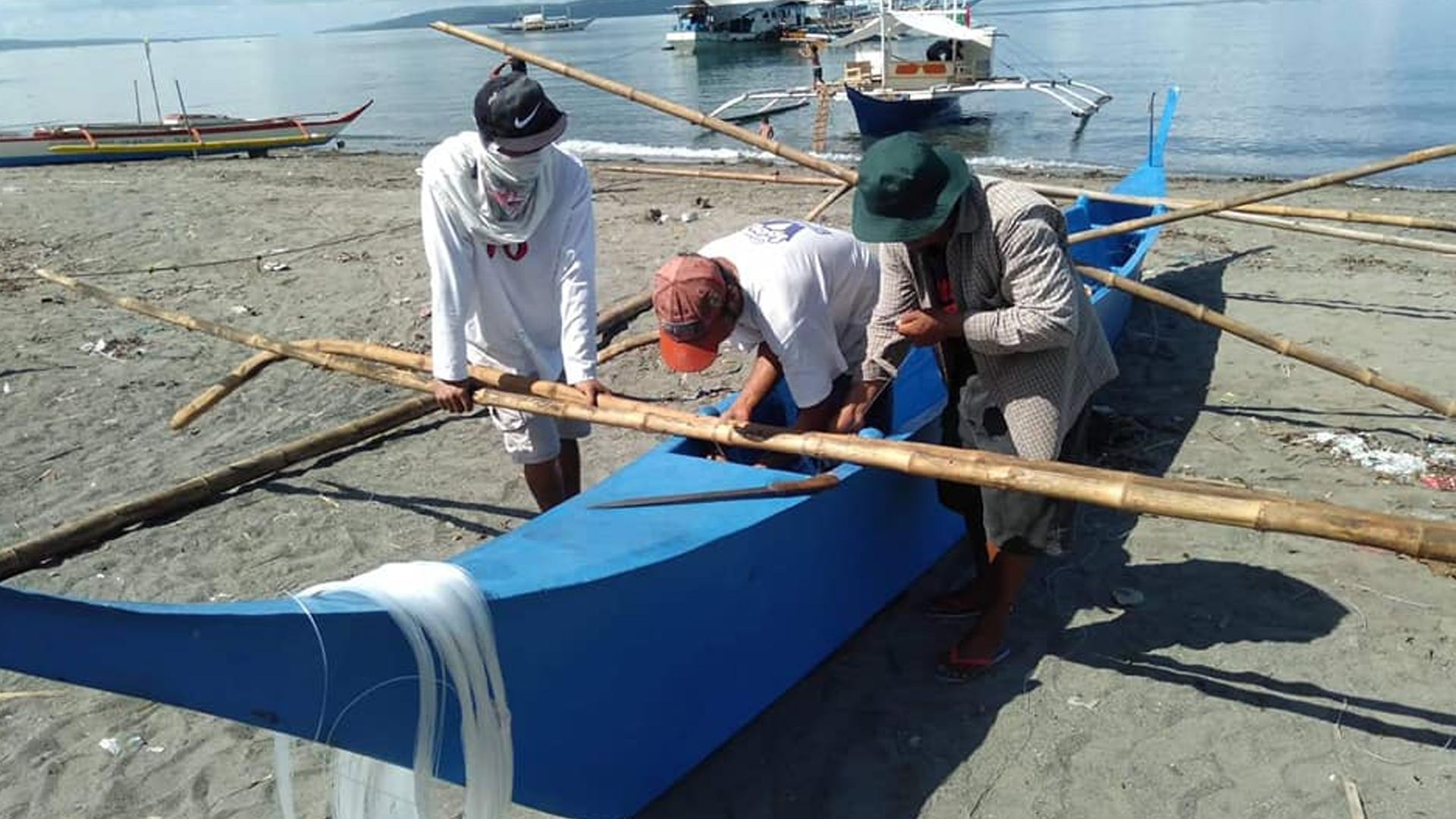 The Department of Agriculture's Bureau of Fisheries and Aquatic Resources (DA-BFAR) conducted test runs in the waters of Occidental Mindoro for the 30-footer fiberglass-reinforced plastic (FRP) boats with 18-HP diesel engines received by the 22 fishermen involved in the Recto Bank (Reed Bank) incident, as livelihood assistance from the government.
DA Undersecretary and BFAR national director Eduardo Gongona bared this during the "Kapihan sa Talakayan Tungo sa Malinis at Masaganang Karagatan" held Monday at the Sulo Riviera Hotel in Quezon City.
The fiberglass boat distribution of the DA-BFAR to the 22 fishermen is an effort of the government to prioritize the immediate recovery of the livelihood of the fishermen after the maritime incident they encountered at Recto Bank last June 9. Earlier, DA Secretary Emmanuel Piñol said 11 boats will be given, to be shared by two fishermen.
Gongona said these boats can now be used by the beneficiaries to fish within the municipal waters which is primary home to diverse marine resources like tulingan, gulyasan, and tambakol (skipjack tuna family), galunggong (round scad), dalagang-bukid (fusilier), talakitok (trevally), sapsap (ponyfish) and tamban (sardine), among others, while they wait for the restoration of the motherboat, F/B Gem-Ver 1.
The distribution of these fiberglass boats is part of an existing livelihood assistance program of the DA-BFAR called "FB Pagbabago", under which a boat is awarded to and shared by two family-beneficiaries who will ensure that the vessel is responsibly used and maintained.
The program has already distributed a total of 15,000 boats to fishermen since its launch in 2016.
Made from fiberglass materials, these boats are sturdier and more resistant to rot, corrosion and harsh marine environments, and are easier to assemble and repair compared to their wooden counterpart.
To top it all, they are engineered to be disaster-resilient that ensures the safety of fisherfolks at sea. (PNA)
Photo Credit: facebook.com/emmanuel.pinol.3