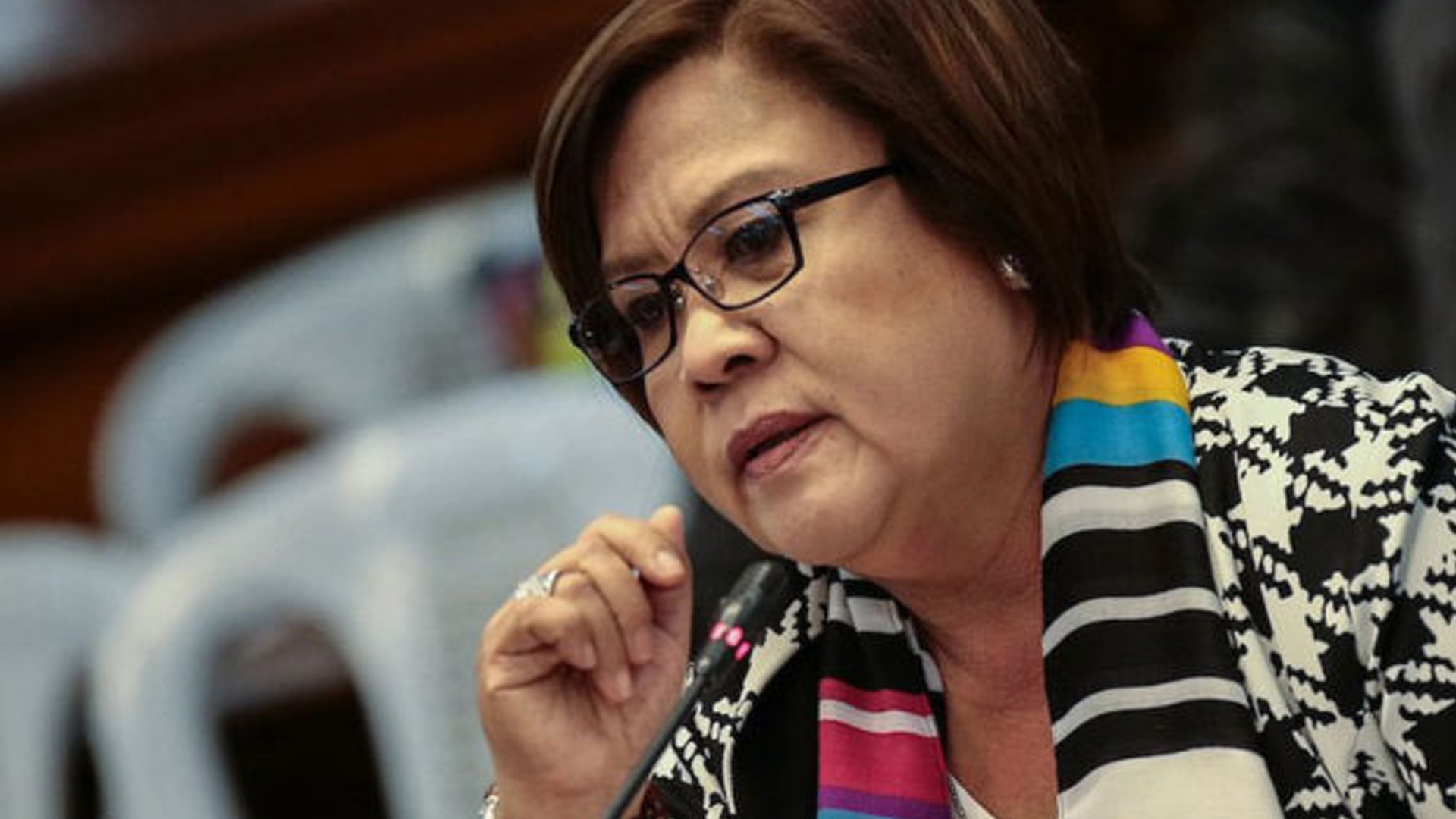 Senator Leila M. de Lima has reiterated she has neither familial nor work relationship with police asset Jose Adrian Dera who was recently arrested to face trial in the illegal drug case filed against her at the Muntinlupa Regional Trial Court Branch 205.
De Lima, the staunchest critic of the administration's war on drugs, called the allegation linking her with Dera who has allegedly delivered drug money to her as a "grand work of fiction" that is part of the administration's string of lies against her.
"For the nth time, I declare that this Jose Adrian Dera, the recently arrested co-accused in one of my three drug cases, is not at all related to me. He's not a nephew or an aide ("alalay") or whatever," she said.
"I don't know this guy from Adam. No connections whatsoever to me," she said in her recent Dispatch from Crame No. 573 penned inside her detention quarters at the Philippine National Police – Custodial Center, Camp Crame, Quezon City.
After two years in hiding, Dera was arrested by the National Bureau of Investigation (NBI) last Aug. 16 in Angeles, Pampanga in connection with a drug charge that both he and De Lima are currently facing.
Aside from denying involvement in the illegal drug trade inside the national penitentiary in Muntinlupa City, Dera also denied allegations that he is related to De Lima and that he had ever worked for her.
As early as March 2017, the government prosecution itself – through Prosecutor Peter Ong – acknowledged that there indeed is no familial or work relationship between De Lima and Dera.
Last year, however, the Prosecution sang a different tune, claiming that Dera is allegedly the nephew of the former justice secretary, who purportedly solicited money and vehicles from convicted drug lords in her behalf for her senatorial campaign in 2016.
The lady Senator from Bicol maintained that the accusation that she has ordered, solicited and received money from illegal drug operations inside the New Bilibid Prison is nothing but "grand work of fiction" and part of a "never-ending tale of lies."
"This story about his alleged delivery of money to me from Bilibid inmates is but another grand work of fiction. A never-ending tale of lies…" she said in the same handwritten dispatch.
As early as February 2017, De Lima had denied any links with Dera either as a relative of any degree or aide in any capacity when she was justice secretary.
"May I repeat this for the nth time – I did not demand, solicit, more so receive, directly or indirectly, any drug money or any dirty / illegal money from anyone," she had said, asserting that such allegations against her are "completely false."
De Lima, who is considered by many as a prisoner of conscience, has been detained for more than two years now on obviously politically-motivated drug trade charges fabricated by the Duterte administration due to personal and political vendetta.
Photo Credit: facebook.com/leiladelimaofficial