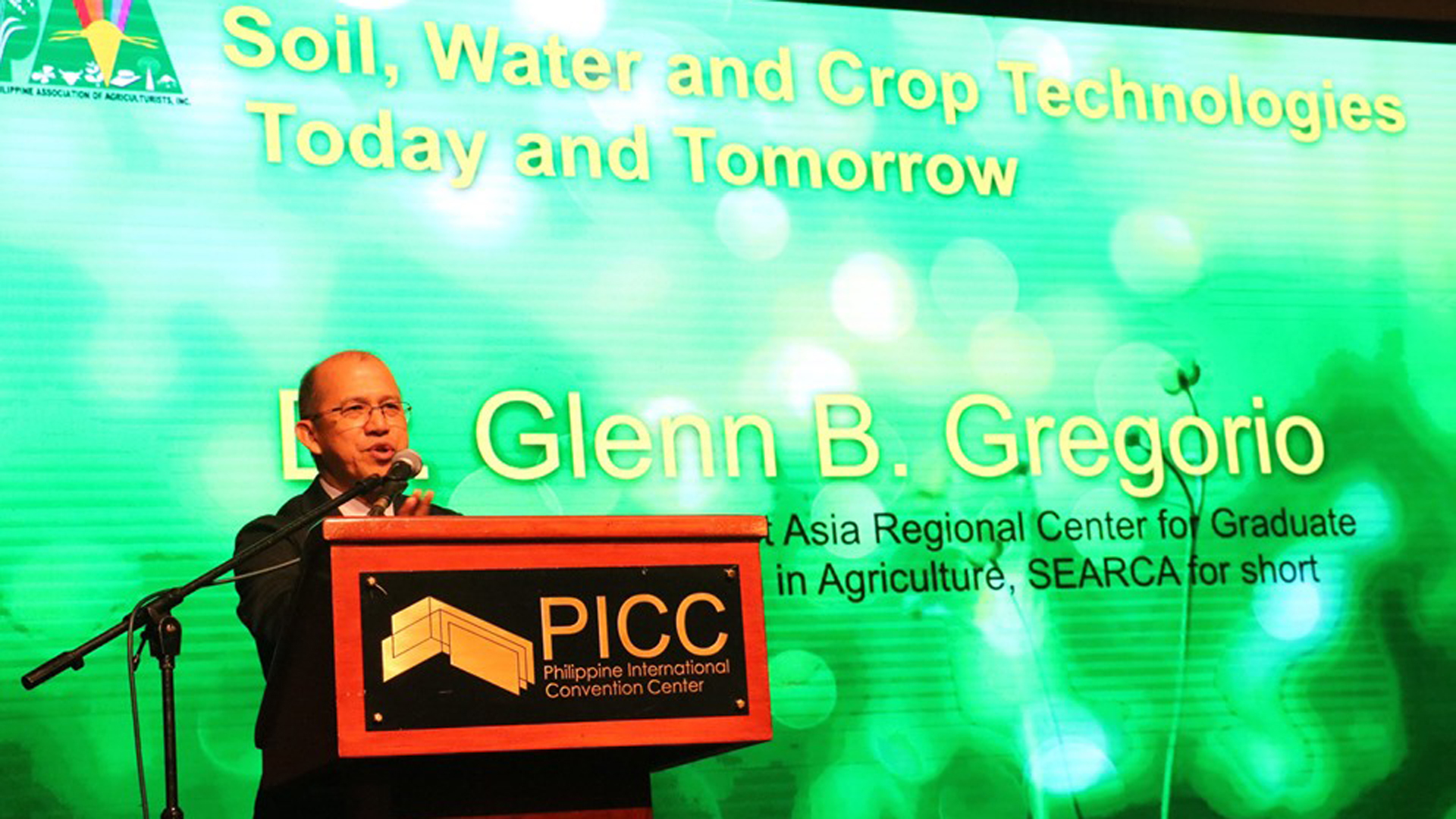 A Filipino scientist and research expert has been elected president of an international society, which is dedicated to the basic and applied aspects of breeding research in economically important plants.
Dr. Glenn B. Gregorio, National Academy of Science and Technology (NAST) Academician and Director of the Southeast Asian Regional Center for Graduate Study and Research in Agriculture (SEARCA), is the new president of the Society for the Advancement of Breeding Research in Asia and Oceania (SABRAO) from 2019 to 2023.
He succeeds Prof. Dr. Sang-Nag Ahn of Chungnam National University, South Korea.
Formed in 1968—at a time when many countries did not have strong government agencies focused on agricultural research or national programs for major crops—SABRAO holds conferences and its general assembly every four years, often in collaboration with a national breeding society.
Its 14th International Conference on Plant Breeding for Sustainable Development was held last July 2-5 in Gwangju, Korea.
It was jointly organized by SABRAO and the Korean Society of Breeding Science (KSBS) and coincided with the 50th anniversary of KSBS.
First published in 1969, the SABRAO Journal of Breeding and Genetics is the official publication of the society.
The journal operates on a not-for-profit basis and focuses on plant species or topics that are relevant to developing countries in Asia and Oceania. (PR)
Photo credit: SEARCA Official Facebook