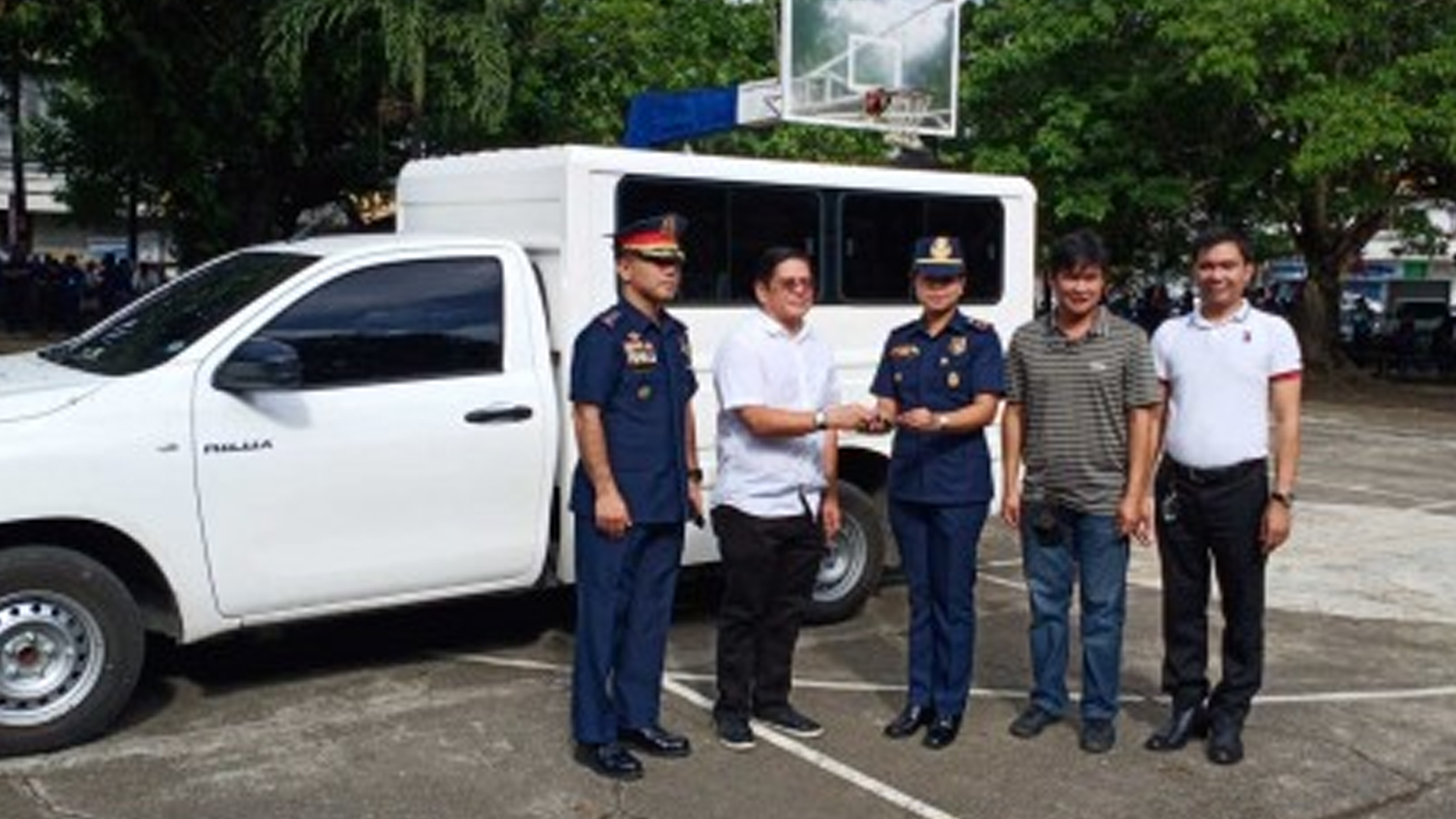 The Iloilo City Police Office (ICPO) and the Philippine Drug Enforcement Agencies (PDEA) are recipients of vehicles that were turned over by the city government following the regular flag-raising ceremony held at Plaza Libertad here Monday.
The vehicles included four motorcycles complete with accessories for the ICPO and one multipurpose vehicle each for the ICPO's Women and Children's Protection Desk (WCPD) and the PDEA.
"This is a manifestation that our administration is giving attention to address criminality and drugs," Iloilo City Mayor Jose Espinosa said in his speech prior to the turnover.
With the provision of vehicles, he urged the PDEA and the WCPD to "protect our women, protect our children and our people against drugs" and for the ICPO to "protect our people from criminality".
He said there are more vehicles coming in for the ICPO, noting the acquisition of 9 additional patrol cars and two units of Toyota vehicles is being processed.
"This is part of our anti-drug, anti-criminality campaign. We wanted to take pride that Iloilo City has the best equipment for its police, PDEA and the WCPD," he added.
In a follow-up interview, Espinosa said he would be "very happy" if there are no more drug groups such as those maintained by drug lords Odicta and Prevendido, both of whom were neutralized by the police while operating in the metropolis.
"You have seen how Iloilo City has improved because there are no drugs and we have no petty crimes," he added.
Meantime, ICPO director, Col. Martin Defensor Jr., in an interview, said they would continue to improve their services in exchange for the vehicles that were provided to them.
The motorcycles will be used to augment their motorized patrol unit that will counter criminality, riding- in-tandem, and reinforce the ICPO's night patrol.
"We need 24 units but these four units will be of great help," he said. (PNA)