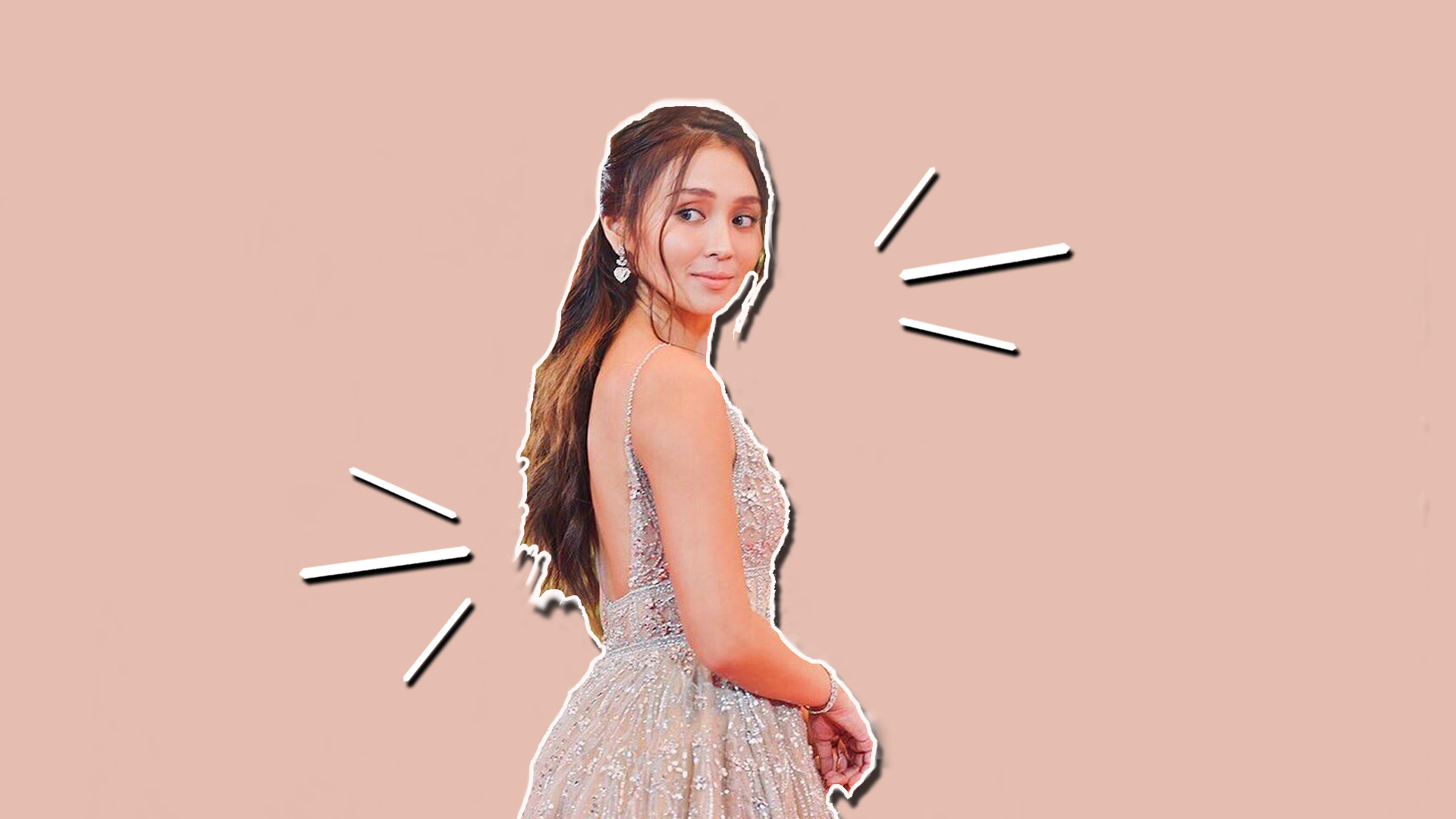 Growing up in the spotlight takes a lot of guts since you're just discovering your personal style. You know, that particular phase when you're 14 and now you can't look at your pictures without cringing?
Well, Kathryn Bernardo had been 14 as well; She was at that age when she first attended the ABS-CBN Ball (formerly called Star Magic Ball).
Kathryn as a teenager was the same as most in terms of fashion— willing to take risks and make bold choices. And that's difficult, especially now that we live in a digital age where netizens always believe that they're witty.
Now, she remains one of the biggest names and most iconic stars in the entertainment industry.
Here are the different looks of Kathryn Bernardo as an active ABS-CBN Ball attendee.
1. 2011
Ahhh, her first ABS-CBN Ball. Do you remember your JS Prom and what you wore?
Well, Kathryn wore a one-shoulder black and white ensemble ankle-length gown. Her hairstyle was a good choice for the big sparkly ribbon.
2. 2012
The following year, Kathryn wore a strapless Francis Libiran gown.
She added a hint of sparkle to the classy look with the help of glittery accessories and hairband.
At the time, she was paired and went with "Wayback Home" co-star Enrique Gil.
3. 2012
For Kathniel fans, 2012 is a year to remember as this was the first time Kathryn and Daniel went as dates for the ball.
And not only were they partners, they were also awarded Breakout Style Award!
How's that for a first date?
4. 2013
For the second time around, Kathryn went with Daniel to the ABS-CBN Ball.
In this year, she broke the strapless streaks and wore a Francis Libiran beaded champagne dress.
Adding chicness to the look, she had her hair in a low bun while her bangs, side swept.
4. 2014
As the quality of the photos look more enhanced, the same goes with Kath's style. This year was when the beginning of the looks being more interesting, or foxy to say the least.
At the Star Magic Ball 2014, Kathryn went old Hollywood realness in her silver feathery gown by Albert Andrada.
She then slayed the most stylish hairstyle (at the time) which was shoulder-length wavy hair.
And to complete this head-turner look, she wore a different shade of lipstick— red.
5. 2015
In 2015, Kathryn used a different silhouette that highlighted her curves.
Her white sheath gown (by international fashion designer Michael Cinco) was a revelation not just literally, but figuratively as well since she's known for her princess-like persona.
6. 2016
The next year, Kathryn took a major fashion step as she donned the carpet in a high slit Swarovski embellished gown.
To make the ensemble more cohesive, she partnered the frock with sparkling accessories and a wet hair look.
This masterpiece was inspired after Angelina Jolie stunned the 2012 Academy Awards red carpet with her chic black velvet dress.
7. 2017
The Queen of Hearts chose a different silhouette this time.
Wearing a Patricia Santos completely embellished beige gown, Kath posed with her exposed décolletage.
What a beautiful person.
8. 2018
The following year, Kath entered the red carpet in a white Jun Escario that exposes a little skin.
"Tonight, I wanted something simple, sophisticated, and a bit sexy. Gusto ko lang maging comfortable throughout the night,"
According to her, she "wanted something simple, sophisticated, and a bit sexy." and honestly, no one could have described it better.
Every year, Kathryn Bernardo comes up with something that we did not expect even though she goes back and forth from different silhouettes.
And despite seeing the same ones a few times , she still leaves us love-struck every time. So, this makes us wonder what her next ABS-CBN Ball look is going to be. Who will she wear? What fashion milestone is she going to do this time?
Regardless, whatever she wears to the red carpet always ends up looking amazing.
To be fair, she's Kathryn Bernardo.