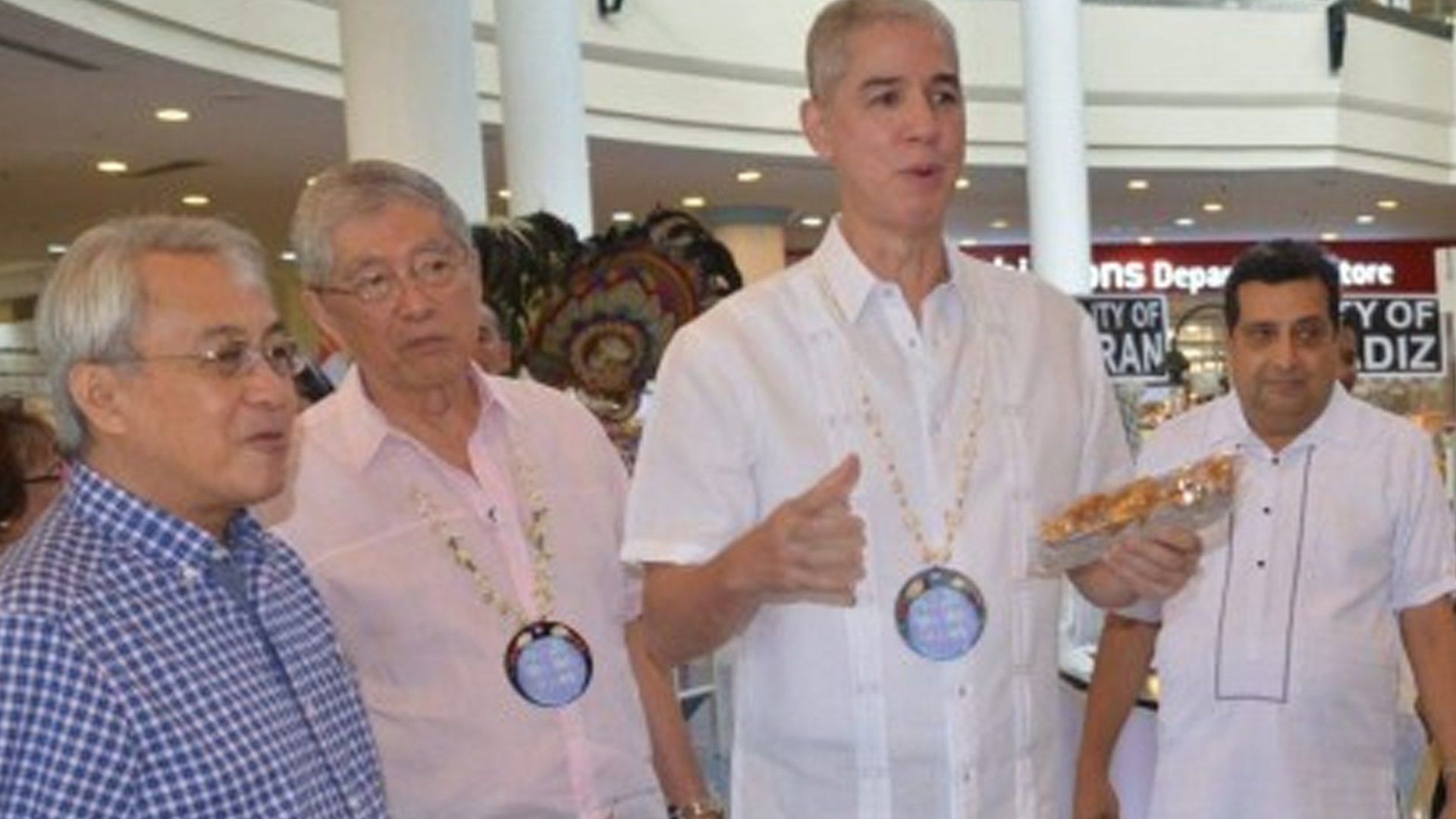 Negros Occidental Governor Eugenio Jose Lacson has underscored the role of the private sector as an engine of growth and development.
"(We have) mutual responsibility to lead and secure the welfare of our Negrense entrepreneurs," said Lacson at the opening of the 11th Negros Business Week, jointly organized by the Metro Bacolod Chamber of Commerce and Industry (MBCCI) with the provincial government and other government agencies, at Robinsons Place Bacolod on Saturday.
He recognized the business group for furthering the interest of small businesses and entrepreneurs in the province.
Lacson said the support of the MBCCI has enabled Negrense entrepreneurs both from urban and rural areas to showcase their products in the market.
"Indeed, the partnership between the government and private sector cannot be overemphasized," he added.
The 12-day event is participated in by at least thirty enterprises from different local government units (LGUs) in the province.
Most of these enterprises are assisted by the business chamber and their respective LGUs.
Lacson said this year's theme "Driving Progress in Harmony" is timely.
"As your new governor, I am here today because I believe that now is the time that we must work together to achieve the utmost potential of our people and province," he said.
Lacson noted that while globalization is desired and inevitable, it causes competition.
The governor, however, said he is a believer of the Negrense talent and products.
"With proper opportunities and innovation, our products can compete in the local and global markets," he added.
During the opening activity, MBCCI officials toured Lacson around the booths showcasing a wide variety of locally-produced products, mostly food items.
The governor took pride that the province is gifted with the most fertile soil in the country, making food products logical trade goods.
Lacson said it is high time for the province to seriously reinvent itself to show the world that Negros is more than just sugar.
"It is the place where you can succeed if you try, where a healthy economy can advance by what we make and innovate," he added.
Meanwhile, MBCCI president Roberto Montelibano thanked various partners for helping the business week reach its 11th year.
"From our initial target-LGUs, we are extending this event to every part of Negros Island. We continue to encourage participating enterprises to continue growing through the support of government and private sector," he added. (PNA)