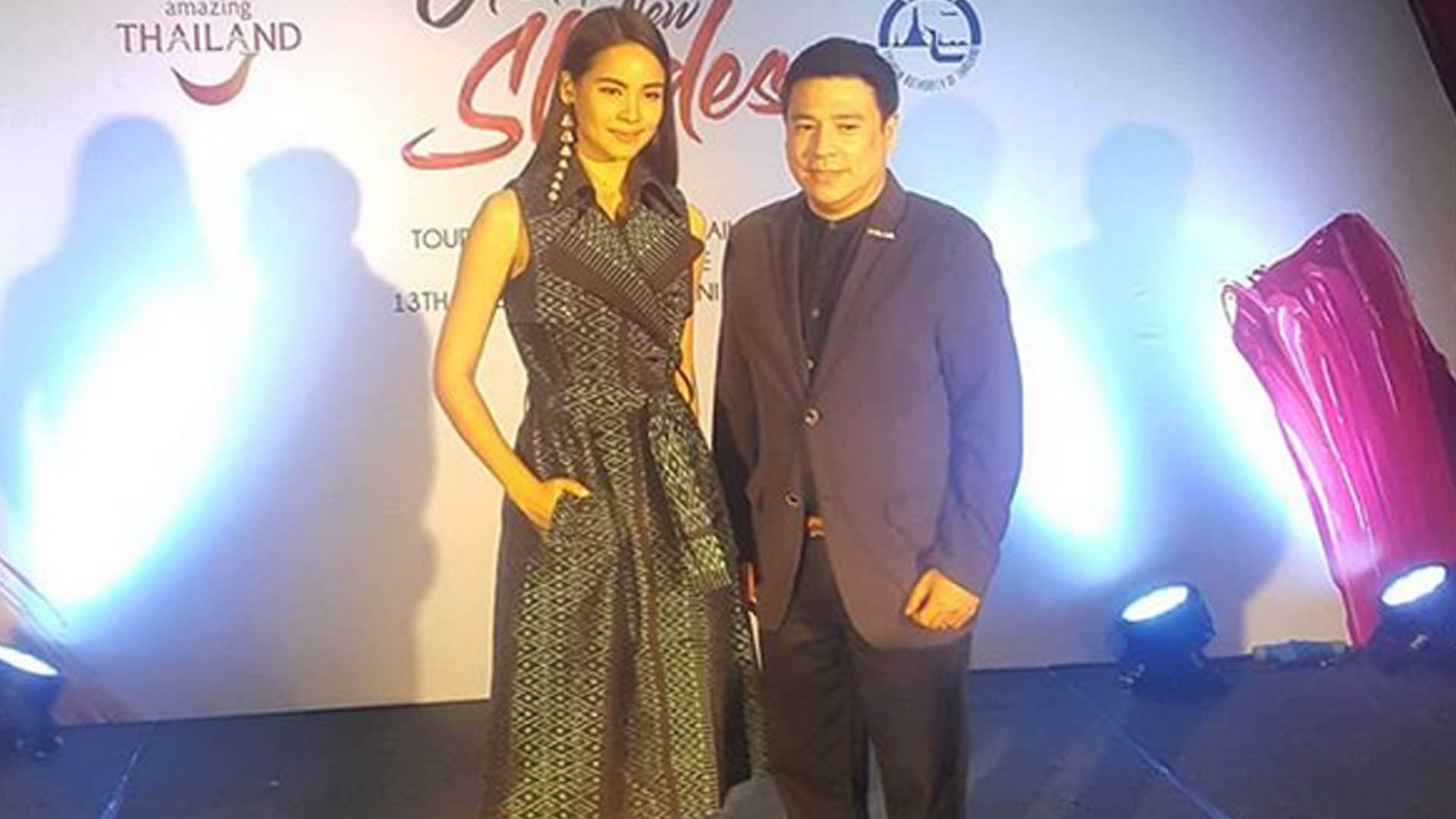 What does it mean to be "Open to the New Shades"?
Tourism Authority of Thailand (TAT) ambassador and star of the hit television series,"The Crown Princess", Urssaya "Yaya" Sperbund entertained a press conference held in Dusit Thani last Thursday, on June 13, 2019 to explain the endless wonders waiting to be discovered in Thailand.
The tall Thai-Norweigan actress sauntered into the room in a dress which combined modern urban fashion with the traditional textile prints of Thailand, sporting a single earring which dangled to her collarbone in a series of geometric shapes; Yaya waved and bowed to the press, answering each question with a smile.
In response to queries about TAT's "Open to the New Shades" campaign and what it has to offer to Filipinos, Yaya mainly touched on diversity, culinary experiences, and hidden gems. "Open to the New Shades" revolves around the wide array of colorful experiences offered by Thailand: Shades of Rice, Shades of Textile, Shades of Architecture, etc., bear witness to the complex textures found within everyday life. In Thailand, you can't think of rice as just rice, textile as just textile, or architecture as just architecture; each category contains an assortment of nuances, each unique in their own way. In this way, according to Yaya, Thailand is booming with diversity, in both its native culture and with regard to the tourists that pour in each year.
As a popular actress and ambassador of TAT, Yaya has had the privilege of having seen the best of Thailand; according to her, there are hidden gems all throughout the country. Moreover, when asked about the appeal of Thailand for Filipinos, Yaya described a similarity of cultures, with a particular emphasis on the culinary scene. If you're looking for a fresher but spicier twist on what we're used to in the Philippines, look to the sumptuous flavors of Thailand.
TAT's "Open to the New Shades" is all about embracing differences for the creation of genuine experiences everyday. This campaign has obviously been successful: according to the TAT representative who accompanied Yaya on Thursday, Thailand drew 30 million tourists in 2018 alone, a number is almost equal to half of Thailand's population of residents, numbering at around 67 million. As if to prove this point further, Yaya also has a strong following here in the Philippines, with the hashtag #YayaInManila already clocking in 675 posts hours after her arrival. Though she has to leave immediately after her last event, Yaya hopes to explore the Philippines in the near future.
Catch the Thai superstar again for a meet and greet at the Ayala Malls Circuit Makati Activity Center on June 15, 2019. Registration begins at 10 a.m.
Photo Credit: @tatphilippines