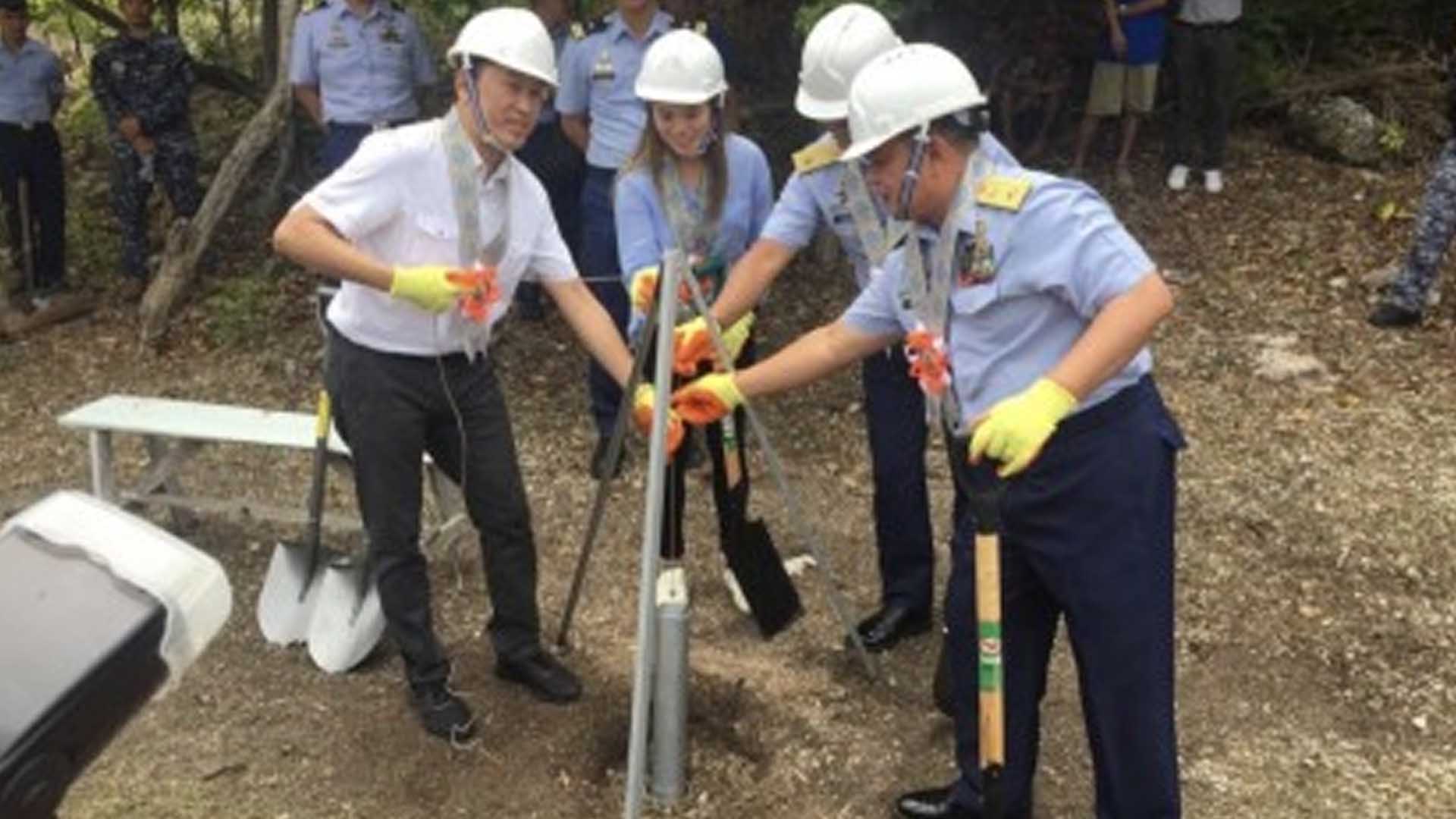 The Philippine Coast Guard (PCG) started the construction of the PHP29.7 million worth of forward monitoring station in Balicasag Island in Panglao, Bohol that will serve as an eye for the maritime domain over northern Mindanao and southern Visayas.
Commodore Ronnie Gil Gavan, commander of PCG-Visayas, led the groundbreaking ceremony of the Balicasag Radar Station in the said tourist island with Bohol Governor Arthur Yap as the guest of honor.
"The primary intention of the radar station in Balicasag is to provide monitoring maritime capability in the northern Mindanao area. Balicasag is situated almost on the southern part of the Central Visayas," Gavan said.
He said the radar station will address the "future challenges in maritime safety and security and will enhance the maritime domain awareness, establish command and control and enhance the response capability of PCG for the maritime security and safety-related incidents that might transpire in the waters of northern Mindanao."
Lt. Junior Grade Michael Encina, spokesperson of PCG in Central Visayas, said in an interview with the Philippine News Agency (PNA), the radar station in Balicasag features an automatic information system, and radio communications equipment that can be used to monitor vessels transiting the vicinity.
"With that forward capability, we will be able to monitor and at the same time coordinate all vessels transiting within the said range," Encina said.
Encina, said the forward monitoring station will have the capability of acquiring the movement of the vessel, its origin, flag registry, nationality, cargoes, its next port of call and other pertinent information about the passing seacraft.
He said the building construction of the radar project in Balicasag will cost PHP10 million while all the equipment to be placed on the island will cost PHP19.7 million. (PNA)