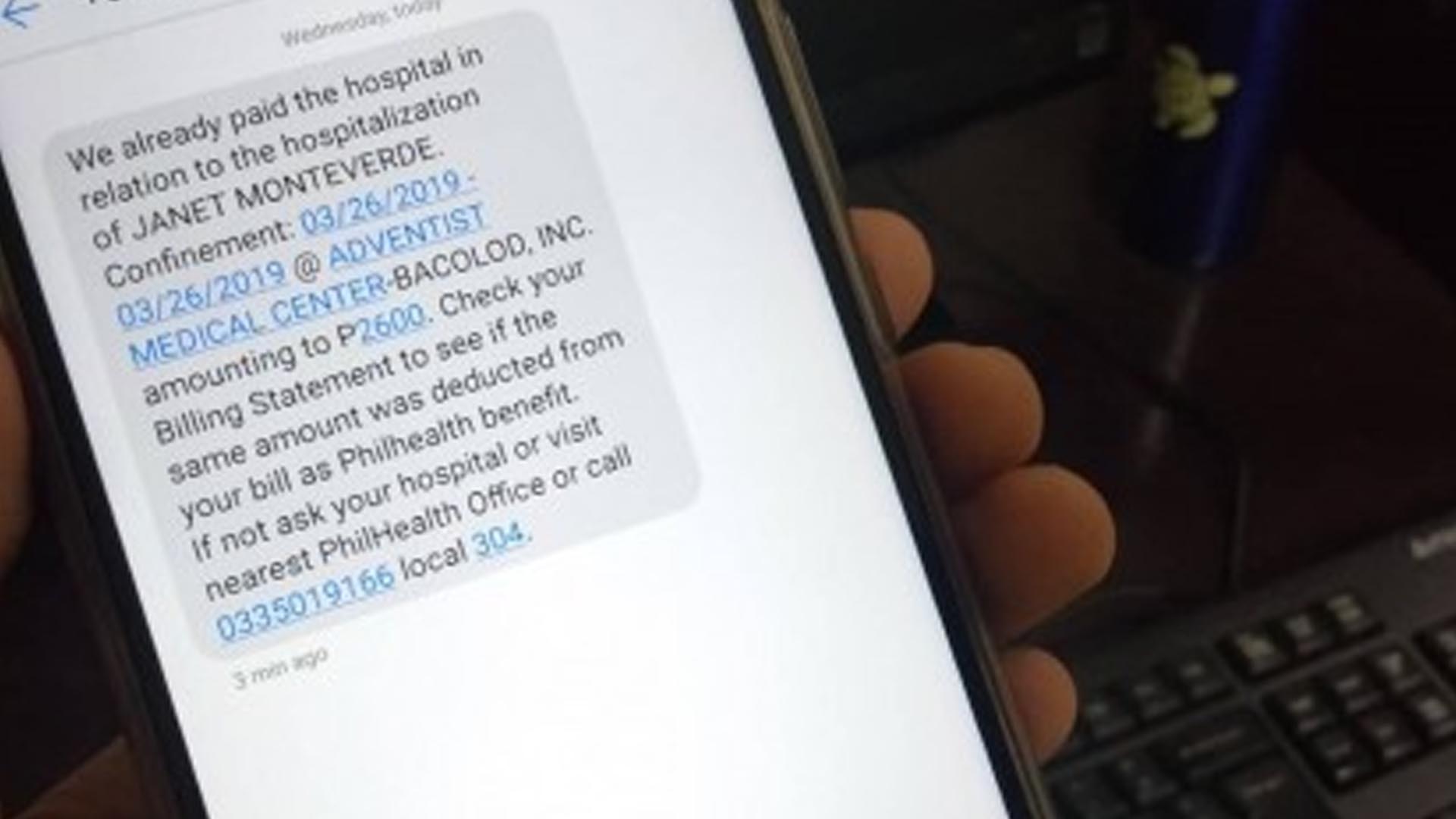 The Philippine Health Insurance Corp. (PhilHealth) in Western Visayas will start sending members with Benefit Payment Notice (BPN) through Short Message Service (SMS).
The text BPN, being one of the latest innovation initiatives of PhilHealth 6, was launched in a mall in Pavia town on Tuesday, afternoon.
The new system will inform the benefits paid by PhilHealth to members confined in hospitals, Walter Bacareja, PhilHealth's Area Vice President for the Visayas said in an interview.
He said that the text BPN is a faster method as compared to the printed notice mailed to members to inform them of the benefit payment.
"The members can now easily know the coverage of PhilHealth from their latest hospitalization. Unlike before that, we are using snail mail that takes too long to arrive," he said.
The text BPN will be received by the member within 25 days after he or she is discharged from the hospital, "depending on how fast the hospital submits to the PhilHealth the claims."
Bacareja added that the new system will also become an additional protection against fraudulent or fictitious claims.
"It can also serve as anti-fraud measure because you will know that you have deductions even if you were not hospitalized," he said.
The member can also use the text BPN to compare with the statement of account from the hospital if indeed the PhilHealth benefits were accurately deducted from the actual bill.
When fraud is sensed by the member, he or she can contact the number used in the text BPN to report.
Michael Avelino of PhilHealth 6's General Services Office said in his presentation that the text BPN will also minimize the wastage of resources.
The PhilHealth 6 projects around PHP10 million savings from using text BPN compared to printing and mailing of benefit payments.
Avelino said that the text BPN will also be used to confirm payment of members in the future.
With this new system, he said members are encouraged to include and update cellphone numbers in their data submitted to PhilHealth.
Janet Monteverde, acting regional vice president of PhilHealth-6, also advised members to read the entire text message and compare it with their hospital bill.
"Some skip text messages, especially when it is lengthy. We encourage them to finish reading so it will not defeat the purpose," she said. (PNA)