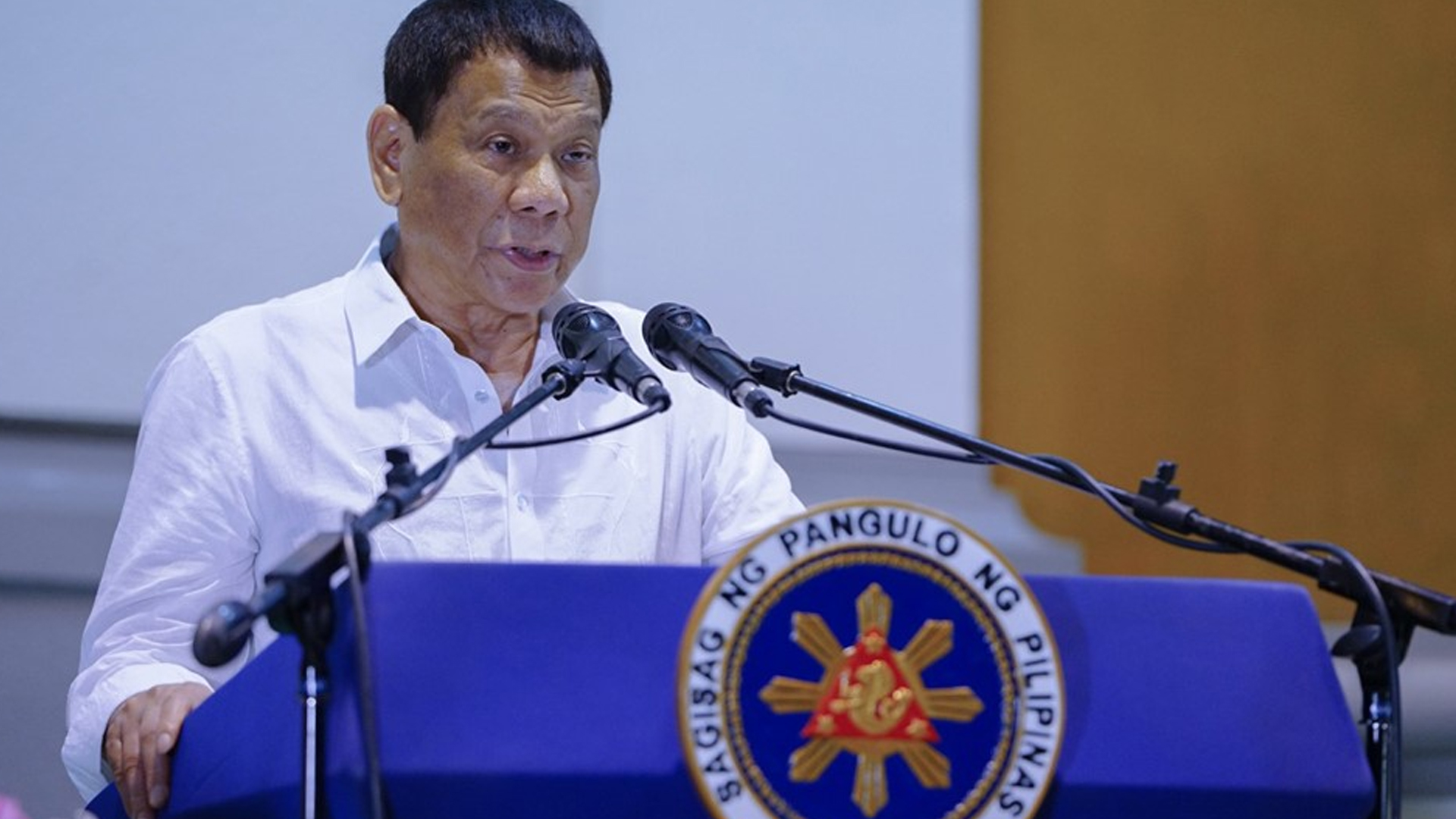 National interest and security are the main reasons why President Rodrigo Duterte is taking a cautious stand on the Recto Bank (Reed Bank) incident where a Chinese vessel allegedly rammed and abandoned a Filipino fishing vessel, Malacañang said on Monday.
Presidential Spokesperson Salvador Panelo made this comment following criticism coming from Vice President Leni Robredo and Senator Panfilo Lacson who have both thumbed down a joint probe into the maritime incident by both the Philippine and Chinese authorities.
"As the Chief Architect of foreign policy, the President strikes a balance between the interest of the nation and the country's security, as against the threat of potential war with another," said Panelo in a statement.
"He maintains friendly and trade relations with other countries, even those with adversarial claims," he added.
Lacson earlier said a joint probe between the Philippines and China on the maritime incident may be interpreted as "a waiver of our right of ownership of Recto Bank".
Lacson pointed out that the 2016 Hague ruling states that Recto Bank is part of the 200-nautical mile Exclusive Economic Zone of the Philippines.
Robredo said a joint investigation does not guarantee that the truth will really come out. She said she preferred investigation conducted by a third party.
Panelo stressed anew that Duterte's foreign policy "is based on reason not emotion".
"He is not swayed by the hysterics of nitpicking nationalists, who do not see anything good of what the President does," Panelo said.
Panelo also pointed out that Duterte could not be "reckless nor tentative" as his critics want him to be.
"The President is cautious as he is pragmatic. He is a tactician as he is wise. He presses the right buttons, at the right time," Panelo said.
Panelo, meanwhile, said that President Duterte will continue to treat the Recto Bank issue as a "navigation incident".
He vowed that protocol on the issue will be observed in accordance with international law or domestic law.
Fishermen's Welfare
Panelo, meanwhile, assured that the Duterte administration considers the welfare of the Filipino fishermen as a top concern.
The Presidential Spokesperson said the Duterte administration has provided the fishermen with aid to alleviate their present situation.
"He (Duterte) is not waiting for the result of the final investigation, whether done separately or jointly by the two countries, before he gives succor to their plight," Panelo said.
Panelo reiterated that the administration will ensure that there will be no escape at accountability of the guilty party, nor a denial of compensation to the offended victims.
"Justice will be served, at whatever cost," he added.
According to Panelo, the Palace has already repeatedly declared that sovereignty is "non-negotiable" and vowed to assert it.
"It (sovereignty) cannot be bartered. Neither can it be surrendered nor diminished," Panelo said.
"We shall assert and protect our sovereignty, from any assault coming from any part of the world. Let no man or country forget that nor doubt it," he added. (PNA)
Photo Credit: facebook.com/pcoogov