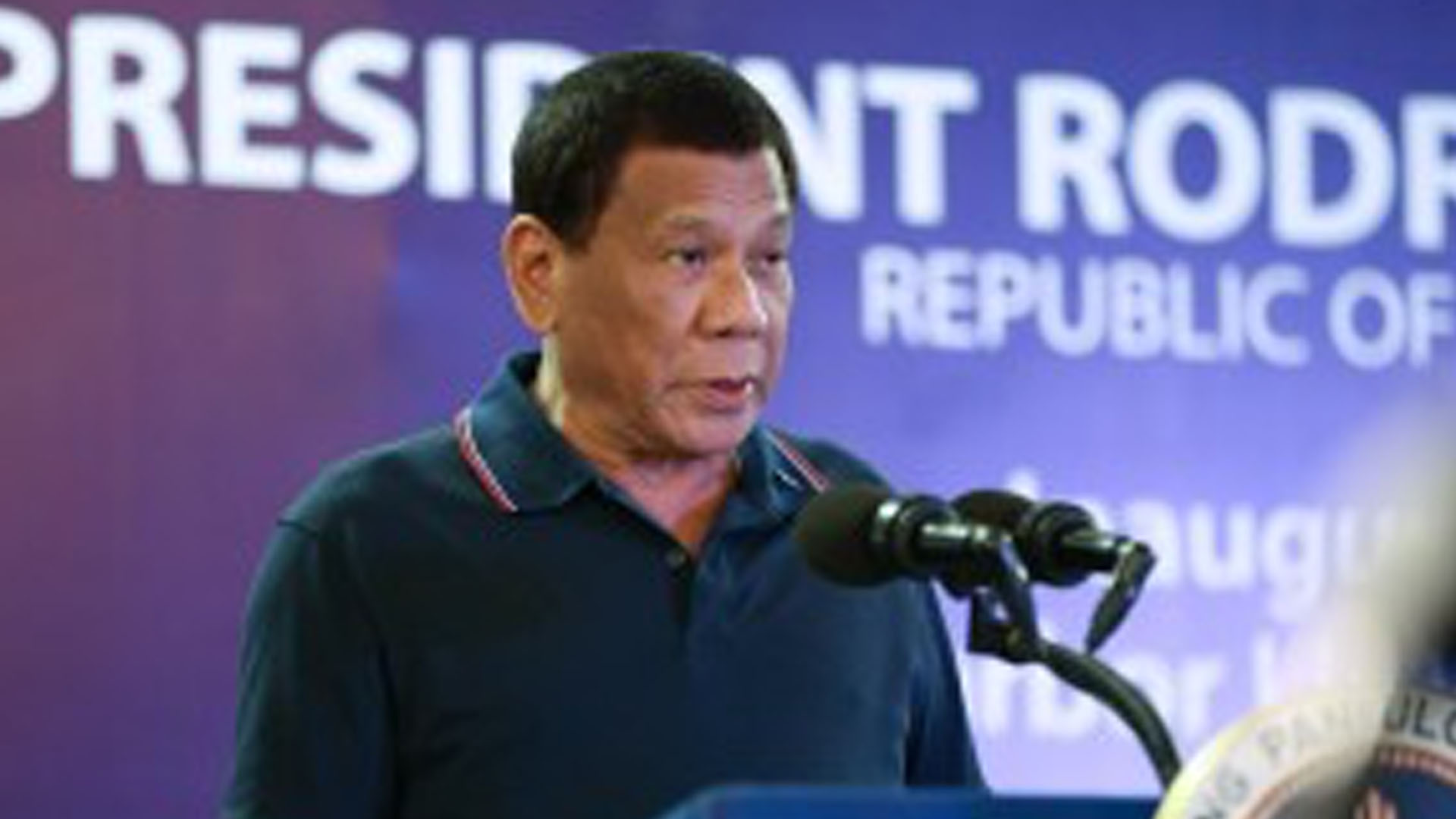 President Rodrigo Duterte will lead the distribution of 3,423 certificates of land ownership award (CLOAs), and campaign for the administration's senatorial candidates in separate events in northern Negros on Friday afternoon.
In Sagay City, Duterte will be welcomed by Governor Alfredo Marañon Jr. and Mayor Alfredo Marañon III, together with Department of Agrarian Reform (DAR) Secretary John Castriciones and Presidential Adviser for the Visayas Michael Lloyd Dino.
He will be assisted by Castriciones in the ceremonial distribution of land titles to the representatives of the 2,495 agrarian reform beneficiaries (ARBs), during the program at Balay Kauswagan scheduled to start at 4 p.m.
DAR said the CLOAs cover a total of 1,609 hectares of acquired land from 141 landowners in eight cities and 11 municipalities in Negros Occidental.
Out of the 2,495 ARBs, a total of 485, who will receive land titles for 457 hectares, have received basic and appropriate support services from the DAR and other concerned national and local government agencies through the Land Tenure Improvement-Program Beneficiaries Development Integration Strategy.
The support services included credit facilitation and availment, capacity development training, provision of common service facilities, livelihood support, agri extension services, program beneficiaries development lawyering and market linkaging, among others.
The remaining 2,010 beneficiaries, who have yet to avail of government services, will undergo social preparation, organizational building and strengthening, enterprise-based development and economic support, and provision of other partnership projects and linkaging with various agencies.
From Sagay, Duterte will proceed to Victorias City, where he will lead the campaign for the senatorial candidates of the ruling Partido Demokratiko Pilipino-Lakas ng Bayan (PDP-Laban).
The event has an expected crowd of 26,000, composed of local government officials, supporters, volunteers, and other guests.
The President will be welcomed by 3rd District Rep. Alfredo Benitez, Vice Governor Jose Eugenio Lacson, and Mayor Francis Frederick Palanca.
Dino will give the welcome remarks, after which, Senator Emmanuel "Manny" Pacquiao, campaign manager of PDP-Laban, will present the candidates.
The President will then raise the hands of and proclaim the party's five candidates and seven guest candidates. (PNA)