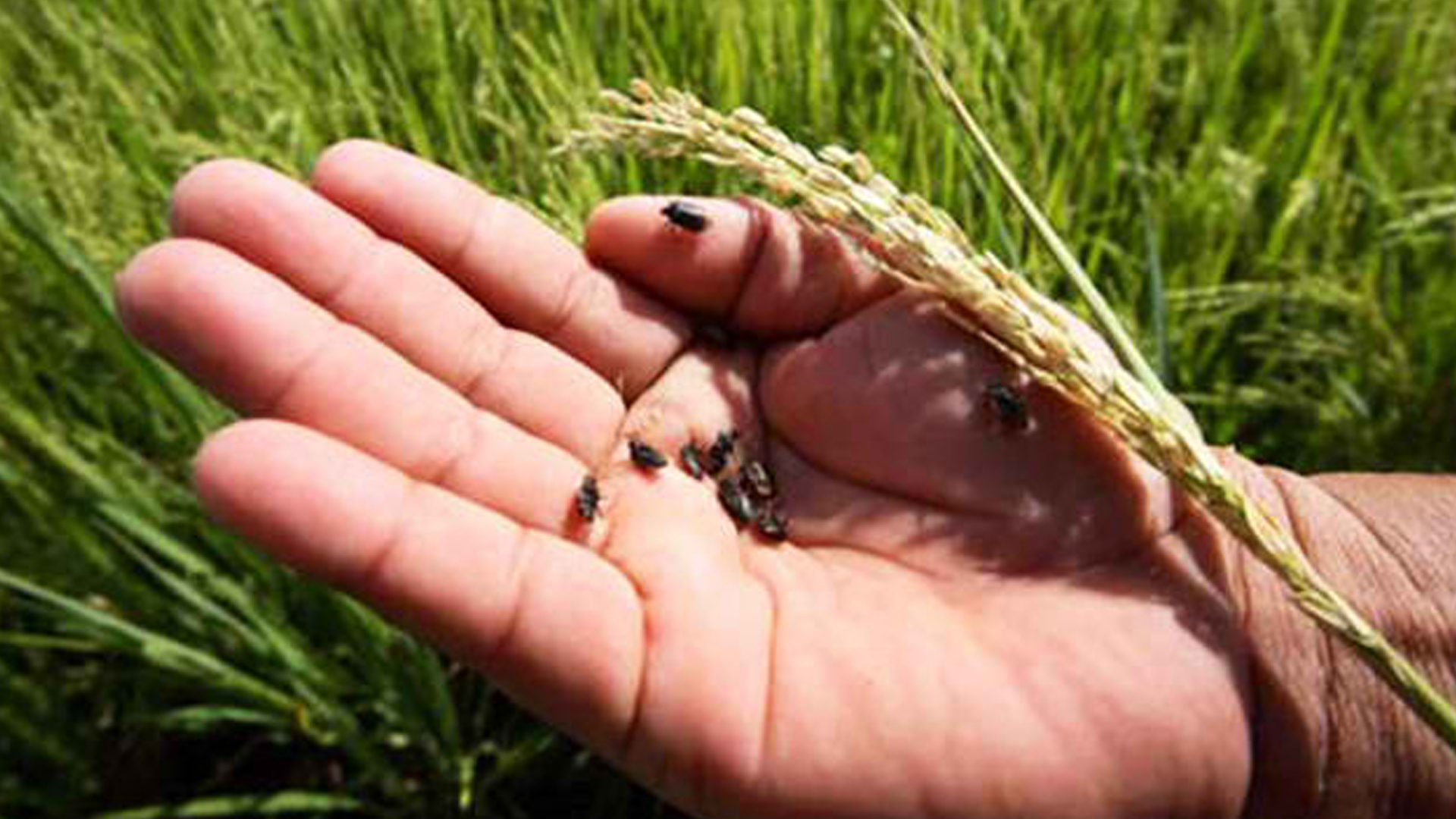 Rice black bugs or locally known as "atangya" were monitored in nine towns in Iloilo province, according to the latest report of the Provincial Agriculture Office (PAO).
Elias Sandig, assistant provincial agriculturist, on Tuesday said there were sightings of rice black bugs in the towns of Sara, San Dionisio, Concepcion, Ajuy, Lemery, San Rafael, Calinog, Banate and Passi City.
The advent of the "atangya" was first reported in the towns of Sara, San Dionisio, Ajuy, and Concepcion in northern Iloilo on Monday.
PAO anticipates more reports from other towns in the province, Sandig said.
He said the sightings of rice black bugs should be immediately acted upon as the pests will be difficult to manage if neglected and will continue to increase in number.
He said rice black bugs might attack rice crops in Banate town, which is now on its vegetative stage.
The rice black bug can wither rice farms as the pests suck through the stems of the plant, he explained.
It is also considered as "traveling pests" and can effetively transfer from one town to the other.
Sandig said the PAO continue to advise the neighboring municipalities to be vigilant in monitoring and report sightings of rice black bugs.
The increase in the population of the rice black bugs in these towns is believed to have been caused by the decrease in the population of its predators.
The population of birds and frogs, which feed on rice black bugs, are believed to have decreased because of the use of farm chemicals, Sandig said.
"Because we spray chemicals and those who feed on 'atangyas' die. May it be frogs and birds," he said.
The local government units of the Sara, San Dionisio, Ajuy, and Concepcion have used "super light" to attract the pests. The gathered rice black bugs will then be put into sacks for disposal.
"One sack of gathered 'atangyas' from one village might already be considered alarming," he said.
The Department of Agriculture in Western Visayas also provided a biological control agent that can kill rice black bugs, he said.
Sandig added that the attack of the rice black bugs was monitored in the province in 2010 & 2014.
"But we cannot consider this as a continuous problem and we cannot tell that these pests surface only in this season," he clarified.
Sandig said the rice black bug (Scitonophara coarctata) can also attack other cereal crops. (PNA)