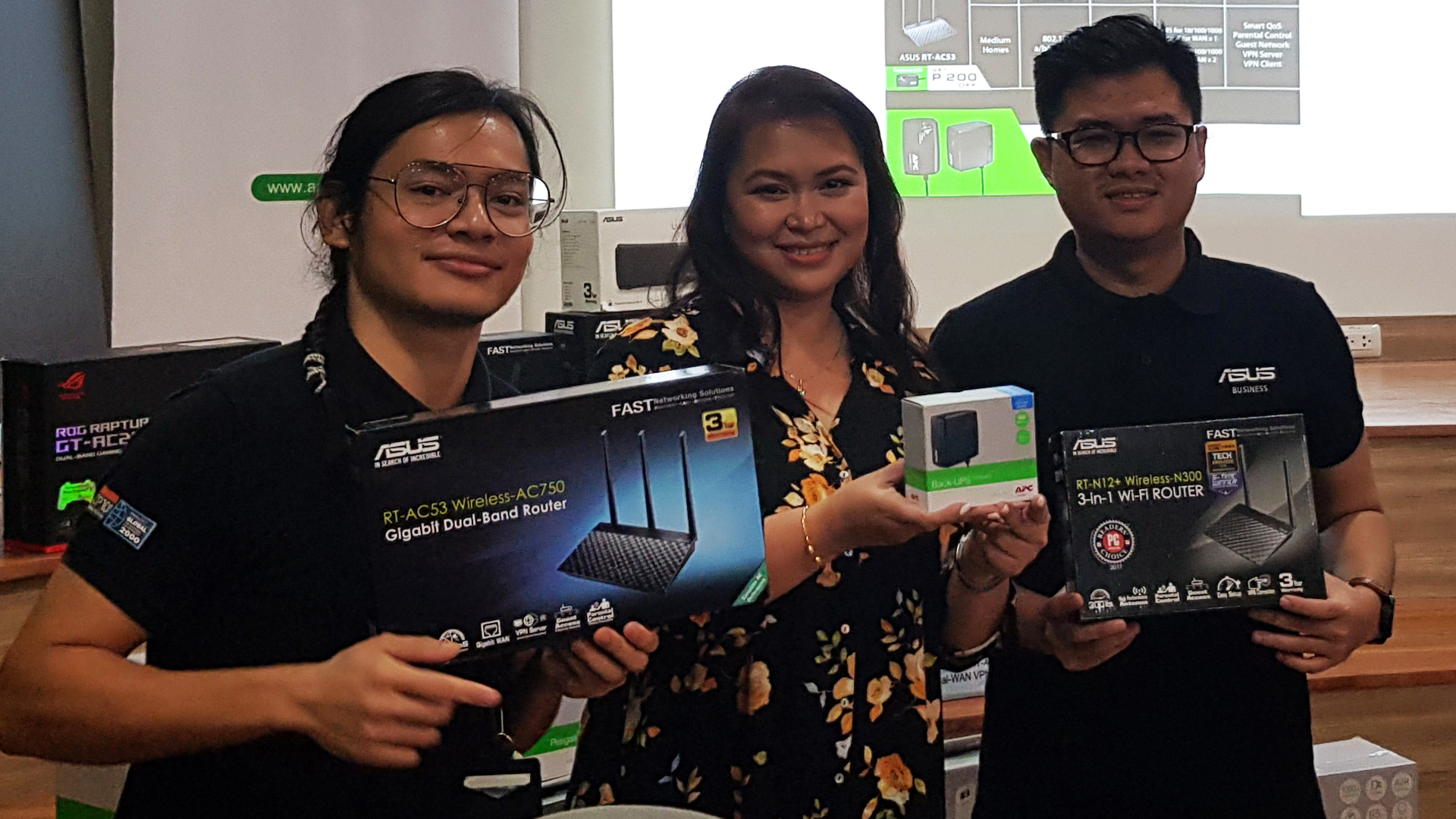 ASUS and Schneider Electric launched its partnership to bring uninterrupted Internet to Filipinos with ASUS' wireless routers and APC by Schneider Electric's CP12010LI uninterruptible power supply (UPS). With this tie up, the two companies are offering a discount bundle for their customers.
With power outages happening unexpectedly, we risk to decrease our productivity due to sudden Internet loss. These brownouts can cause sudden electrical surges that can disable people's electronics, further adding to the collateral damage of the business.
This is where UPS are utilized. In conjunction to providing continuous power after a brownout, most UPS products have an AVR feature that corrects damaging voltage fluctuations. Paired with selected ASUS routers, people now have an opportunity to finish important tasks and manage affairs for a certain period of time.
Aptly named Back-UPS Connect, this UPS provides power to selected ASUS routers up to 150 minutes, which is enough to send that time-sensitive files to your peers or transfer a large post-processed video file to a NAS for backup. As a mini UPS, it has an exceptionally small footprint that permits for a lightweight, compact and easy to setup design, and as a DC adaptor, it provides up to 85% power efficiency which allows savings on utility costs and reduces heat to promote longer component life.
ASUS Router and APC by Schneider Electric Back-UPS Connect Bundle Promo
Starting from July 1, 2019 to September 30, 2019, end-users who will purchase select ASUS routers with an APC by Schneider Electric Back-UPS Connect will be eligible for a PHP 200.00 discount on the miniUPS.
Customers must purchase the router and the UPS system in one receipt to avail of the discount for the bundle.
Specifications
Below are specific information for each router that ASUS is offering for this Schneider Electric partnership.
Photo Credit: Schneider Electric Philippines