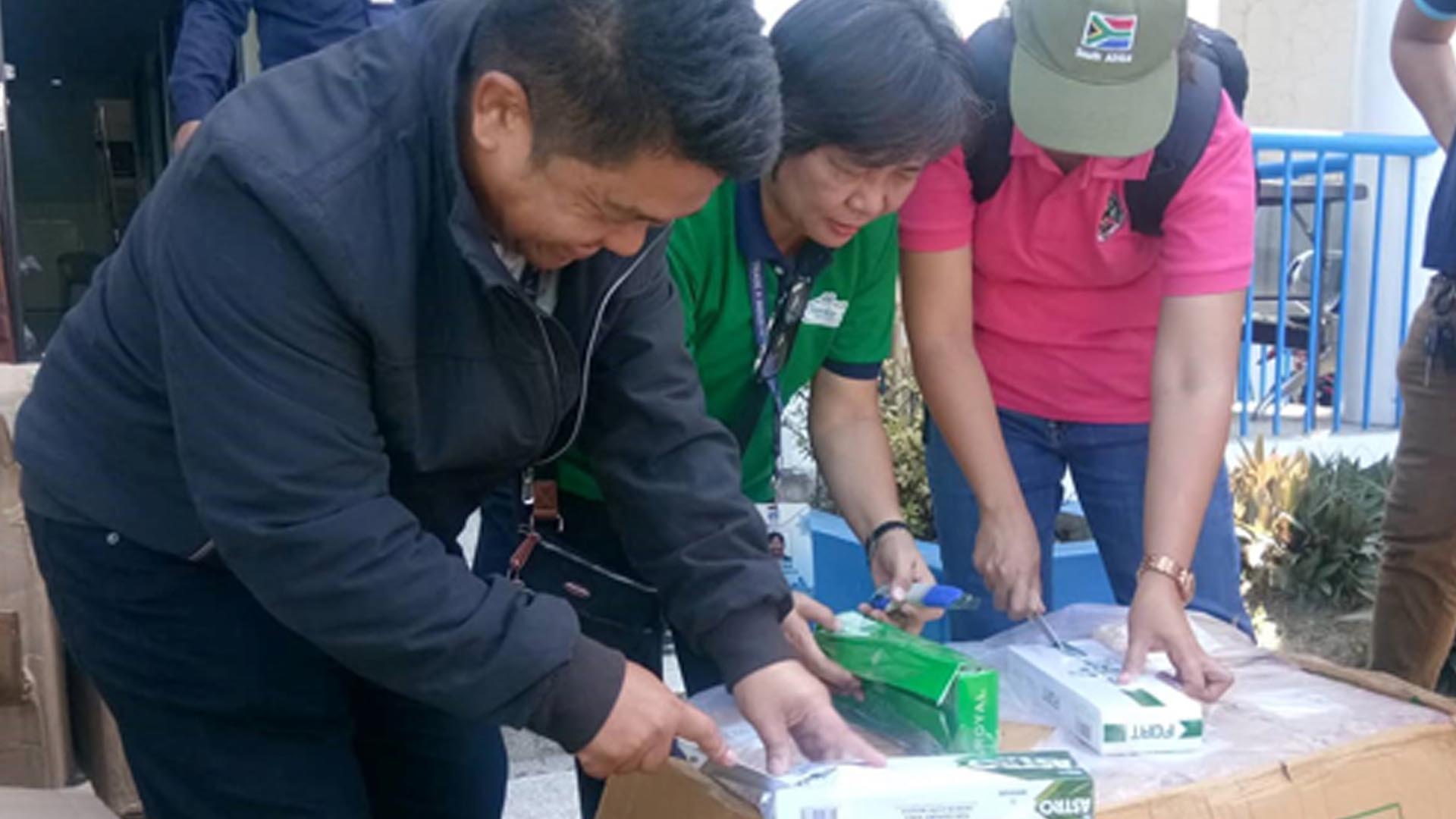 The Bureau of Customs (BOC) has led the destruction of some PHP200,000 worth of smuggled cigarettes confiscated at the local port.
Segundo Sigmundfreud Barte Jr., Bureau of Customs (BOC)-Zamboanga District collector, said destroyed were some six master cases of branded and imported cigarettes such as Fort, LS, Royal, Cannon, and Astro Green.
Barte led the destruction of the confiscated contraband through slashing all the cigarette cases with the use of sharp cutters. He was joined by personnel from other agencies such as the Philippine Coast Guard (PCG) and Department of Trade and Industry.
Barte said the cigarettes were confiscated around 6 PM Tuesday aboard M/V Trishia Kerstin 1, a passenger-cargo vessel plying the Zamboanga-Basilan route via Isabela City.
Barte added that the vessel had just arrived when the joint law enforcement units composed of personnel from BOC, PCG, Port Police, Joint Task Force Zamboanga seized the imported cigarettes.
He said the confiscation was made possible by an intelligence report that smuggled imported cigarettes are scheduled to arrive on Tuesday here via Basilan province.
"The continued support and collaboration in the implementation of the law enforcement function of different law enforcement agencies make these operations successful," he said. (PNA)