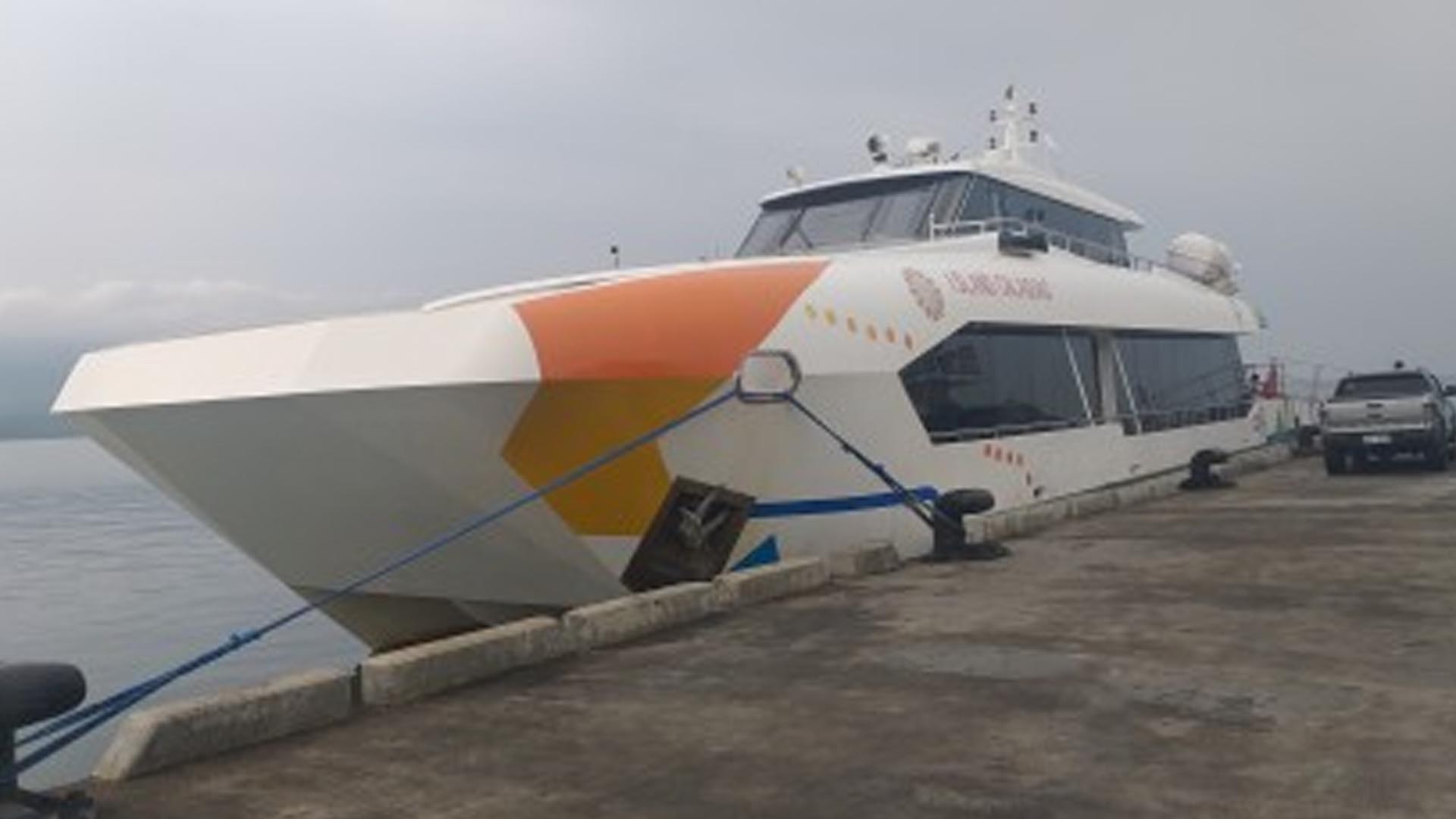 A fast craft with sophisticated amenities will sail from this town to Masbate starting on Friday, August 23.
Ship captain Jonathan Mercader, in an interview, said the fast craft can load up to 183 passengers — 24 at its VIP class section and 159 at the premium class.
"It can travel at an average of 12 knots or can sail from Poblacion Port in Castilla to Bapor Port in Masbate City in less than four hours and will sail four times daily," he said.
Mercader said the first passenger fast craft in the route named "Island Calaguas" is owned by Shogun Shipping Lines and will offer very comfortable sailing. It is complete with first-class amenities such as strong Wi-Fi signal, air-conditioning, fully furnished chairs, tables and sofas, music and movie equipment and clean and beautiful lavatories.
"Our big bosses from the shipping lines will be arriving to formally launch the Island Calaguas on August 23 and have their inaugural sail from Poblacion Port to Masbate Port in Masbate City," he noted.
Mercader said Shogun Shipping Lines is planning to have additional fast craft in the future if the route warrants. The company is likewise eyeing roll on-roll off or RoRo vessels for the Matnog Port (Sorsogon) – Allen Port (Samar) route.
Alex Sotto, village chief of Poblacion, Castilla, said they were amazed with the huge number of inquiries they have received about the fast craft.
He expressed optimism that the operation of the fast craft in their town will boost the economy not only of their village, which is known for its "kasag" or crab industry, but the whole of Castilla town and the province.
Compared to other sea ports in the province, Castilla's is more convenient to use for passengers because it is near the national highway.
Further, the operation of Island Calaguas will benefit sea passengers going in and out of Castilla town because the shipping company has tied up with Mabuhay Bus Lines which has double-deck passenger bus units.
Mabuhay Bus Lines will have a terminal at SM Mall in Legazpi City, Albay and passengers can avail of a package ticket for both the bus and fast craft.
There will also be standby shuttle vehicles from the crossing-highway of Castilla town that will offer free rides to would-be passengers of the fast craft.
Aside from this, the local government of Castilla is also planning to open a terminal for commuter vans that will ply the Poblacion Port to Sorsogon City route. (PNA)