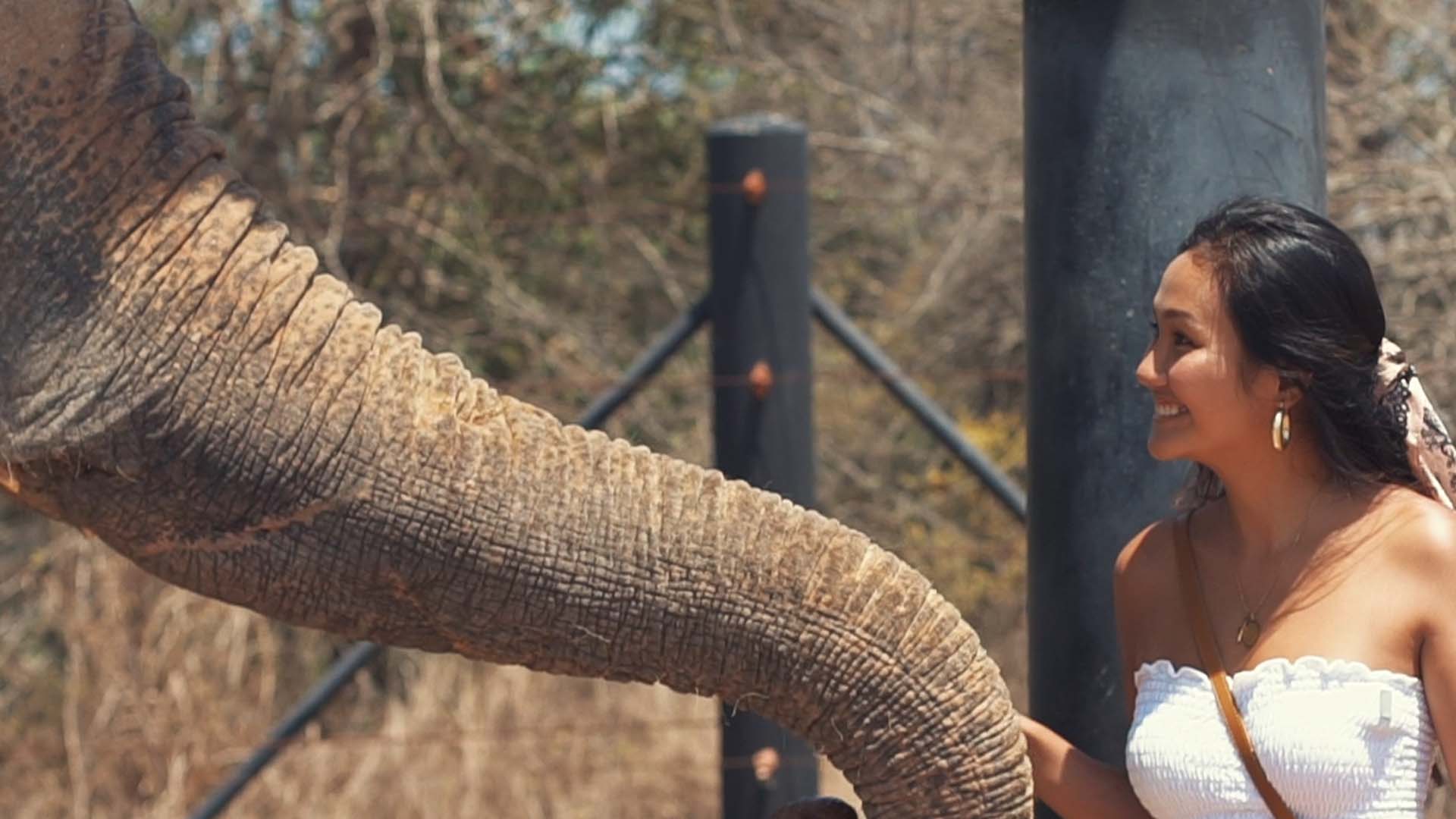 An adventure that lets you bask in nature is one of the best ways to get fully refreshed, especially if you're trying to get away from the hustle and bustle of everyday city life. Whether it's adrenaline rush or solitude you're seeking, Thailand lets you experience the best of both in some of the world's most visually stunning landscapes and seascapes.
Since Thailand is home to 3,219 kilometers of coastline and 127 national parks, choosing destinations can take a lot of twists and turns. To help you make the right choice, it helps to ask what kind of destination would you like to go to? Do you prefer beaches to landscapes? Once you've settled the question on the kind of place to see, it pays to ask: which ones offer the most experiences possible? Answering these questions lets you narrow your searches around your preference.
Wildlife encounters in lush landscapes
If you prefer relishing the serenity of landscapes, a wildlife sanctuary not only gives you a picture-perfect, panoramic scenes. It also gives you a chance to interact with different animals or see them up close. For most of Thailand's visitors, encounters with elephants is consistently present in their bucket lists and it should be in yours too.
The Wildlife Friends Foundation Thailand (WFFT) in Phetchaburi, for one, lets you participate in the care, protection, and rehabilitation of elephants. When you book a tour at WFFT, you will have the chance to feed elephants and learn about the challenges they face. Each elephant at WFFT has a unique story, which you can discover during your encounter.
Visiting WFFT also lets you observe elephants in their natural surroundings. The large enclosures, which can be as wide as five hectares, have vast grazing areas and a lake. In these settings, you can watch the elephant move around and interact with other members of the herd. When the lake gets filled with too much water lettuce, you can even volunteer in cleaning them up. This is because some of the rescued elephants would not swim in the lake if it's full of those aquatic plants.
The WFFT also offers overnight stays that let you sleep amidst the serene beauty of Thai landscapes. The I-Love-Phants-Lodge at the WTFF offers accommodations overlooking a forest or mountain. Since the WTFF property lets elephants roam around in their natural surroundings, you can even have the experience of having a pachyderm as a neighbor.
Get your dose of sun and waves
If you're looking a beach or island escape after a heartwarming elephant encounter, you can reach the beach resort town of Hua Hin in under a two-hour drive. From Bangkok, you can reach Hua Hin in under a three-hour drive, making it an ideal destination for those who want to breathe from the busy life at the capital.
Home to some of Thailand's best accommodations and beaches, Hua Hin is such a popular destination that even the King of Thailand has a summer palace there: Klai Kang Won, which means "far from worries." At Hua Hin, you can have your fill of authentic Thai cuisine in numerous seaside or over-water restaurants. You can also enjoy a massage session in a spa retreat to cap off a long day or to simply relax.
A bonus to your breathtaking view and experience of the Gulf of Thailand is an emerging art and culture hub. At Hua Hin's Cicada Market, you can score amazing bargains on clothes, decorative items, home wear, and handmade accessories. Visiting the open-air amphitheater also gives you the chance to witness performances by local art groups.
These are some of the possible destinations to start immersing yourself in Thailand's natural wonders, but whatever region of Thailand you visit, you're sure to find a destination that can give you the postcard-perfect setting for a nature-themed adventure. Wherever you choose to head, you're sure to find out for yourself why they call Thailand the Land of Smiles.
To know more about Thailand's destinations, visit www.tourismthailand.org, or follow us on Facebook at www.facebook.com/TATPhilippines.