On March 7, the Senate adopted a resolution honoring nurse and world-class marathoner Julie Uychiat for being the first Filipina to finish the 2023 edition of the World Marathon Challenge.
Uychiat, a native of Negros Occidental, was able to win four out of the seven marathons of the competition that was held from January 31 to February 6 this year.
During the plenary session, Senator Joel Villanueva sponsored the proposed Senate Resolution No. 471 commending Uychiat as an incredible "Top Finisher" with her unparalleled strength and determination.
"What better way to celebrate Women's Month than honoring the Pinay nurse who made history as she bagged four out of the seven intercontinental marathons in the 2023 World Marathon Challenge women's category," Senator Villanueva said.
"Her unshakeable grit, adaptability, endurance, and stamina are now not only seen when she dons her scrubs, but also when she wears her bib and running shoes," he added.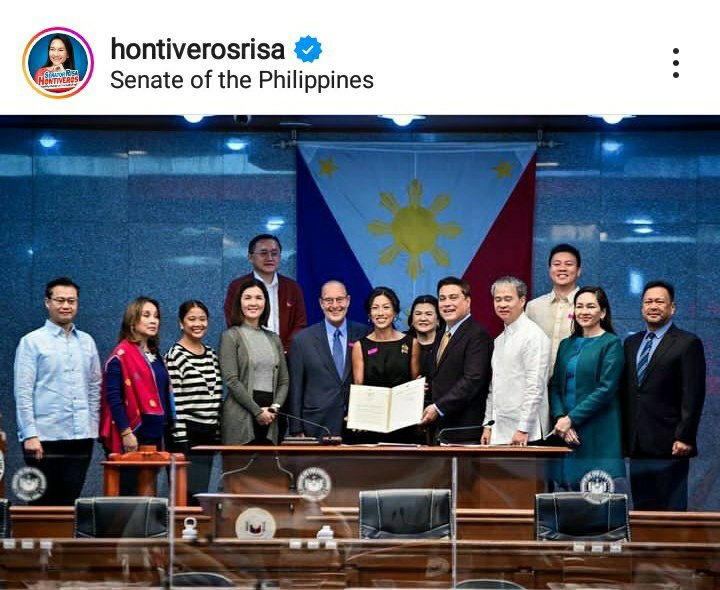 In line with this, Senator Bong Go also praised Uychiat for being a huge inspiration to her fellow citizens, who are also working hard to accomplish their life ambitions, regardless of the struggles and crises that they might face.
"Your journey inspires us to believe that we can achieve our goals and dreams through hard work and dedication," he said.
The 49-year-old marathoner successfully completed the race, where competitors have to run seven 42.2-kilometer marathons on seven continents in seven days.
Uychiat placed first in the marathons in Dubai, Madrid, Fortaleza, and Miami, while she placed second, third, and fourth, respectively, in the marathons in Perth, Cape Town, and Novo.
Not only is she a champion in strength, but Uychiat's character is actually what makes her a true champion, as she ran in the competition to raise funds for a non-profit organization that advocates for the rights and welfare of abused and neglected children in her hometown.
Her fundraising campaign was able to raise almost PHP 1.59 million, which exceeded the initial target of PHP 1.37 million.
Photo Credit:
https://www.facebook.com/gretch.ho, https://www.instagram.com/hontiverosrisa/